Do you have fond memories of your family Passover Seder?
Remember how beautifully and reverently the Seder table was prepared? Do you recall the Haggadah books — premiums with Chase & Sanborn coffee, collected and passed down through the years — which enabled even the youngest family members to take part in the Seder meal ritual? Don't you wish you could find that Haggadah book — the one which made traditional Hebrew "speakable" and embraced all members of your American Jewish family?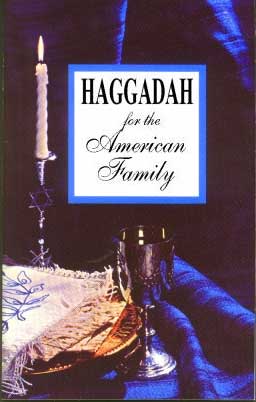 "The One You Grew Up With!"
Haggadah for the American Family
Transliterated phonetic Hebrew Seder instruction book with English and Hebrew Text
Our Guarantee To You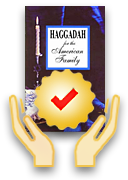 Each Haggadah is brand new, unused and authentic – identical Word-For-Word with ALL previously copyrighted editions by Rabbi Martin Berkowitz of Merion, Pennsylvania.
Need to replace your older copies? Avoid the Rush - Order now for next year's Seder.
Haggadah for the American Family
Genuine - Original - "The One You Grew Up With"
Presented by The Haggadah Institute · Jay E. Berkowitz · 20525 SW 82nd Court · Cutler Bay, FL 3318 · (305) 525-9759 · Fax (786) 592-1454