The Seder Table & Passover Meal
Setting the Traditional Seder Table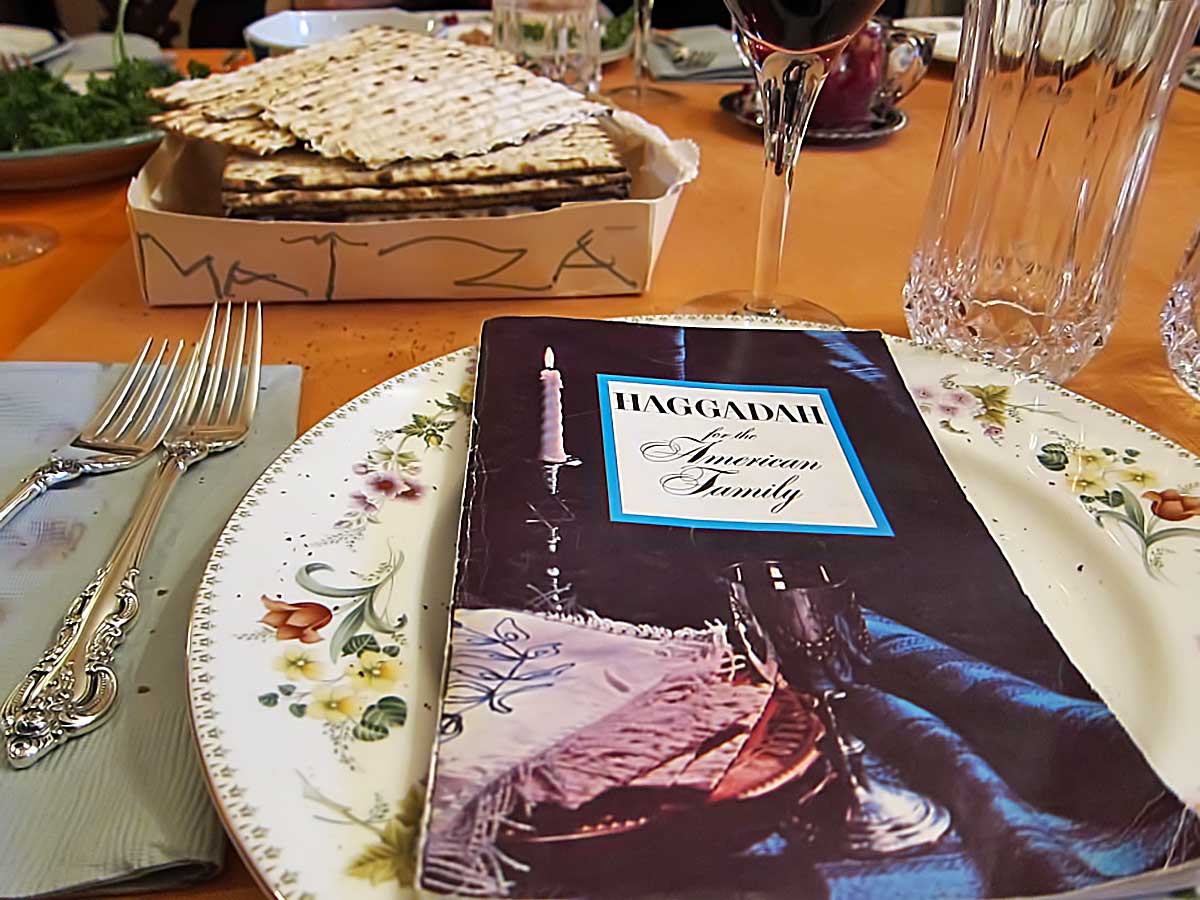 The Seder Table includes a number of objects, prescribed by the tradition, which symbolize the spirit of the Jewish Passover holiday. The Seder Table, in general, should be festive, including a floral center-piece and lighted candles.
A large platter is placed in front of the one conducting the Seder ceremony. This can be an ordinary platter or a special Seder Plate which can be purchased.
Make your Passover guests feel comfortable and encourage participation from all family members by including a copy of "Haggadah for the American Family" at each Seder table place setting. Traditional Hebrew passages are easy to recite using phonetic English phrasing, while guests and family members fluent in Hebrew will appreciate the Hebrew text found in each Haggadah book.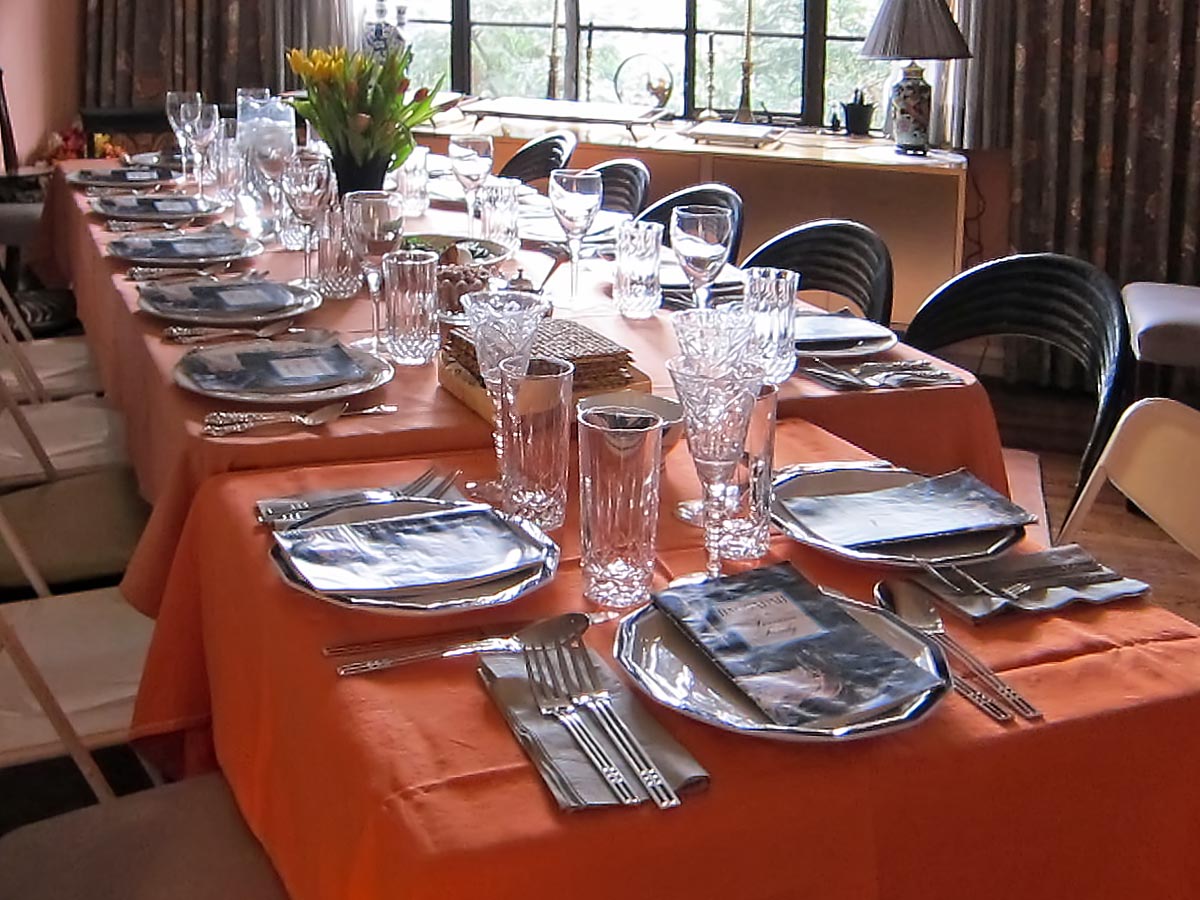 Upon the Seder plate for each person taking part in the Pesach are these foods and objects:
Three Matzos

…placed in the three separate sections of a Matzoh Cover, a specially designed cover, or in the folds of a large napkin

Roasted Shankbone
A Roasted Egg
Bitter Herbs

…cut into small pieces or ground horseradish

Charoses

…a mixture of nuts, apple and cinnamon, finely chopped and mixed with a little wine

Parsley, Lettuce or Watercress
A Wine Goblet

…in front of each Seder participant's place
The following items are placed upon the Passover table at the Leader's chair:
Cup of Elijah

…a large goblet, filled with wine, at the center of the table

Pillow or Cushion

…placed on the left arm of the chair used by the Leader, or on another chair close to it
These items are placed on the Jewish Passover table for each of the Seder participants:
Dishes of Salt Water

…one or more, depending upon the number of Seder participants

Extra Bitter Herbs and Charoses

…if desired, for convenience, extra dishes of Bitter Herbs and Charoses may be placed on the Passover Table
We sell ONLY BRAND NEW Haggadah Books by Rabbi Martin Berkowitz - Merion, Pennsylvania
Haggadah for the American Family
Genuine - Original - "The One You Grew Up With"
Presented by The Haggadah Institute · Jay E. Berkowitz · 20525 SW 82nd Court · Cutler Bay, FL 33189 · (305) 525-9759