The History of The Haggadah for Jewish Americans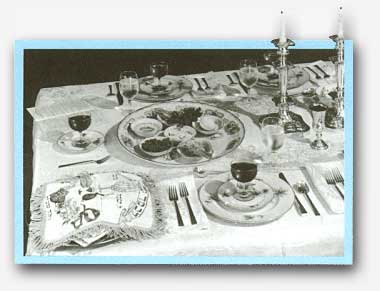 My father, Rabbi Martin Berkowitz of Merion, Pennsylvania, wrote this Haggadah which is used during the Jewish holiday known as Passover. As part of the observance of the holiday, Jewish people re-tell the story of their bondage and eventual freedom from Egypt. Every Jewish home that observes this holiday has a traditional dinner meal together, which is called the "Seder". During the Seder, those gathered read from this Haggadah and remember the ancient story of events, which led to the departure of the Jewish people from Egypt.
— Jay Berkowitz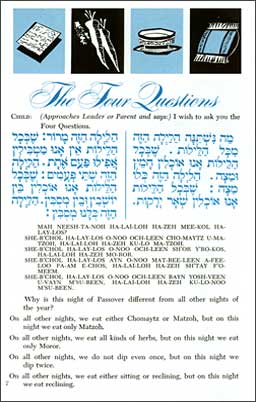 The most unique element of this Haggadah is its English portion, specially prepared with easily interpreted phonetic Hebrew. This transliterated Hebrew Haggadah enables everyone to properly pronounce the authentic Hebrew recitations and perform the ceremonial procedures. The pure Hebrew portion occupies the opposite side of the book for those who are fluent in the Hebrew language.
The structure of The Haggadah incorporates a leader with interaction from the other guests at the Seder; by virtue of being well documented and easy to follow, Rabbi Martin Berkowitz' American Haggadah book embraces and supports active participation by Jewish Americans of all Hebrew skill levels.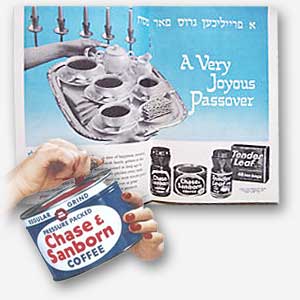 The quality of the printing and the content of the Haggadah have stood the test of time as it has been in print for over 60 years. This Haggadah was originally distributed (over 500,000 copies) with Chase & Sanborn Coffee as a premium. In most recent years, it has been sold to small Judaic stores, who specialize in the sale of religious objects pertinent to the Jewish faith. Since the Haggadah is used in conjunction with a group setting, it is sold as a pack of 10 books.
Haggadah for the American Family has universal appeal.
It preserves the traditional Passover Haggadah, deeply rooted in Jewish custom, by presenting the Seder ceremony in the authentic Hebrew language. In addition, its modern approach of utilizing transliterated Hebrew and English instructions benefits the "Americanized Jew" who may not be as experienced in the technique of the Seder but wants to fully participate in order to experience his "Jewishness". "Haggadah for the American Family" successfully promotes the safekeeping of traditional customs while inviting newcomers to fully experience the Passover Seder ritual.
Haggadah for the American Family
Genuine - Original - "The One You Grew Up With"
Presented by The Haggadah Institute · Jay E. Berkowitz · 20525 SW 82nd Court · Cutler Bay, FL 33189 · (305) 525-9759